News
This Historic Bahamas Resort Is Reopening 
By: Caribbean Journal Staff - September 24, 2023
The historic British Colonial hotel is reopening its doors, Caribbean Journal has learned.
The nearly-century-old hotel, which had been closed since February 2023, is planning to relaunch before the end of this year.
The former Hilton hotel will relaunch as an independent property following what officials called a nearly $100 million facelift.
The beachfront resort in the heart of downtown Nassau could have a soft opening as early as next month, with a broader debut in December 2023.
"This is a whole new re-envisioning of the British Colonial Hotel," said Craig Martin, general manager of the hotel. "The people of Nassau are going to be surprised when this opens up."
China Construction America, the owners of the property, have invested more than $100 million that Martin said was "not just paint, but a complete renovation."
The hotel will also debut a brand new lobby, five new restaurants, brand new meeting space, completely renovated guest rooms and hallways — even new air conditioning and wiring in the rooms.
"Basically it's a new package," Martin said this week.
The hotel is billing the relaunch as "the Grande Dame returns" on its social media page.
China Construction America, which also owns the adjacent Pointe development and the Margaritaville and One Particular Harbour resorts.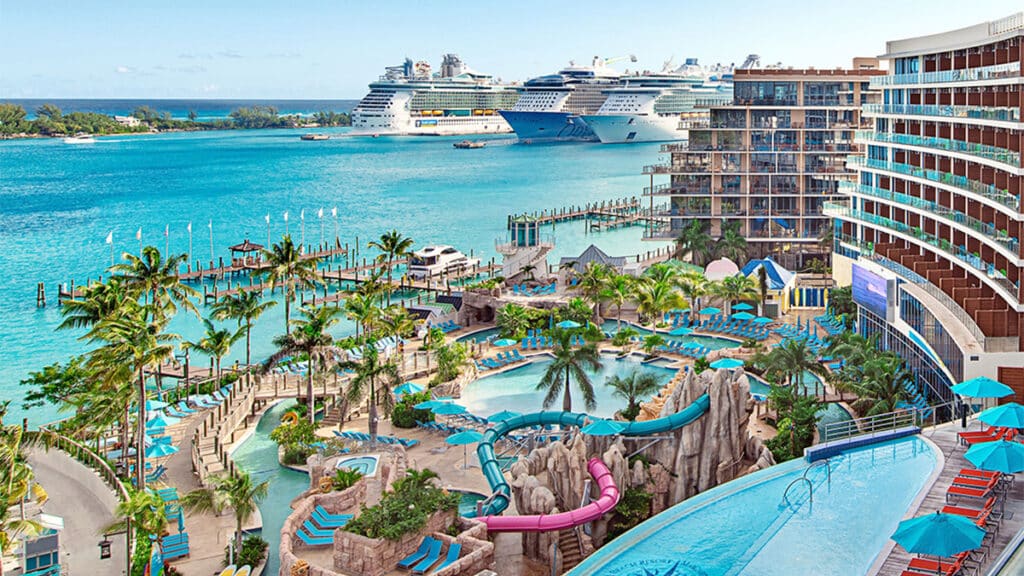 The Pointe and the new Margaritaville resorts have been an essential part of the broad renaissance of downtown Nassau in recent years, resulting in a completely transformed downtown area.
The new-look downtown is now a walkable, culture-filled place to visit, from art galleries like Antonius Roberts' Hillside House to the Graycliff Hotel's Graycliff Heritage Village on West Hill Street.