News
The 25 Most Romantic Resorts in the Caribbean
By: Caribbean Journal Staff - August 2, 2023
---
There are necessary ingredients to the perfect romantic retreat: a degree of privacy, a hint of seclusion, the right amounts of design and service. But these are not always sufficient. The most romantic getaways in the Caribbean have an extra quality: they manage to cultivate a sense of magic; they take you somewhere else.
Our favorite romantic retreats in the region range from traditional adults-only getaways to urban outposts and private islands, all offering a palpable personality and an inarticulable feeling of wonder. They enchant you, playing with your senses, indulging your spirit and ensuring that your vacation is never ordinary. They are the perfect places for that special trip with that special someone.
Here are the most romantic places to stay in the Caribbean right now.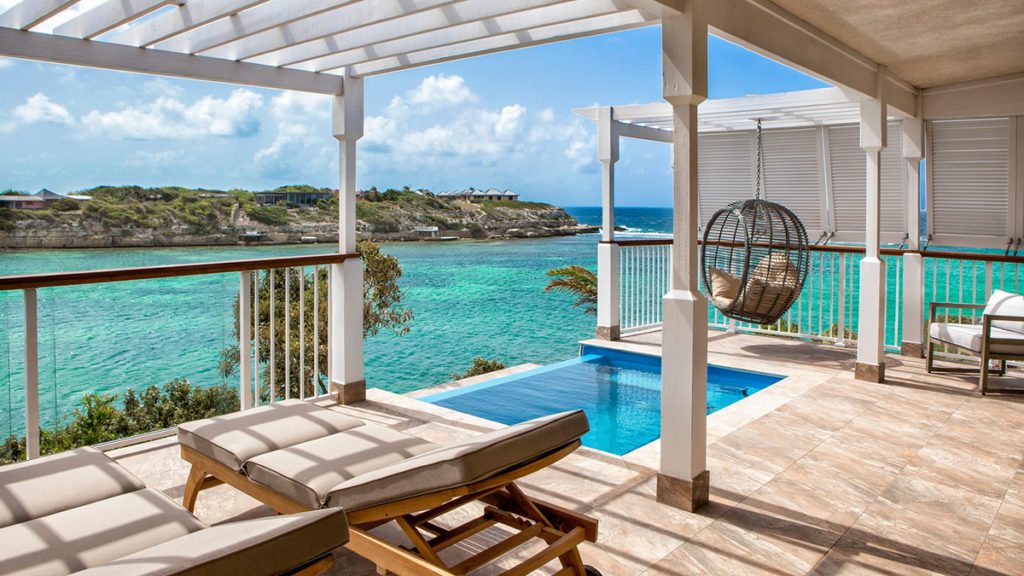 Hammock Cove, Antigua The Caribbean's most romantic resort is a collection of 42 villas set on a stunning cliffside in Antigua, all with spectacular infinity-edge pools, sweeping entertainment decks, capacious bathrooms and butler service. This is a resort for serenity, for seclusion, for the perfect vacation for two.
---