News
Kingston, Jamaica and Nassau, The Bahamas Are Buzzing
By: Caribbean Journal Staff - June 27, 2023
A pair of Caribbean cities are seeing sizzling growth this summer even in an increasingly competitive market, according to a new report from analytics firm Forward Keys.
Kingston, Jamaica and Nassau, The Bahamas are way ahead of where they were this time last year, according to an analysis of forward tickets for international arrivals.
Kingston is up nearly 30 percent compared the same period in 2022, while Nassau is up around 18 recent compared to the summer of 2022, making them the two fastest-growing individual destinations in the region this summer.
Both cities are buzzing, buoyed by strong demand for Jamaica and The Bahamas and overall momentum for the two Caribbean travel powerhouses. Indeed, The Bahamas and Jamaica have been two of the biggest success stories of the post-pandemic era.
The two destination's surging growth in 2023 is more impressive given what ForwardKeys said was "increased competition" for the Caribbean from competing travel markets like Europe, South America and Southeast Asia.
For Kingston, it's been a story of the city's relative rebirth as a tourism destination, after decades off the radar of most travelers.
For Nassau, the numbers are a sign of continued energy for a destination that is as complete as any in the Caribbean, from its two major resorts, Atlantis Paradise Island, to a vibrant collection of boutique hotels and a dynamic culinary movement.
So what about the rest of the region?
Providenciales, Turks and Caicos has seen the biggest overall growth of any destination since the onset of the pandemic, with nearly 35 percent growth in forward tickets for international arrivals this summer, as compared to the same period in 2019.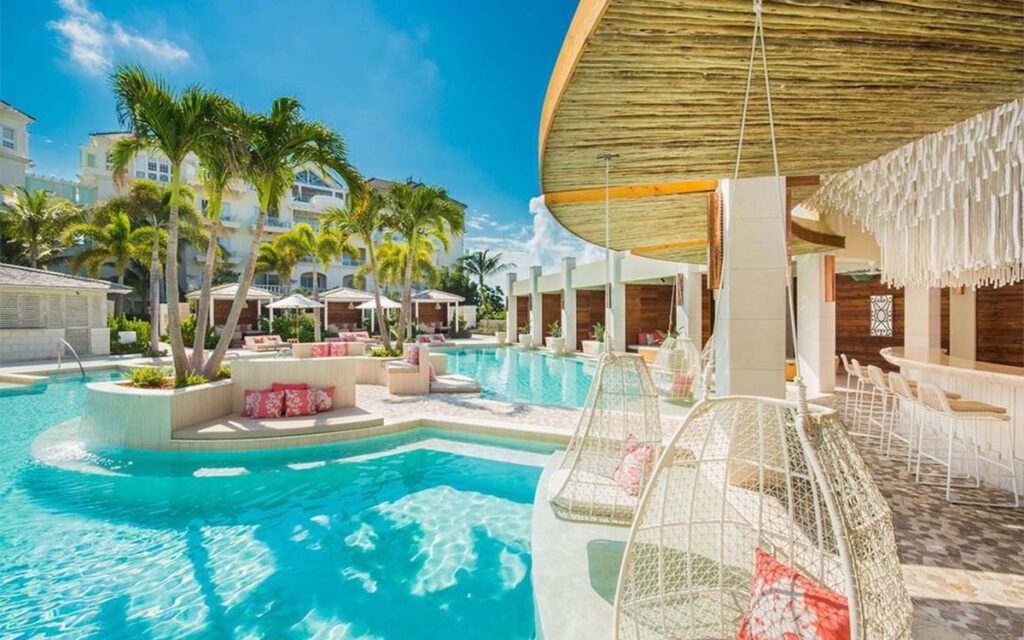 Looking all the way back to 2019, Montego Bay, Jamaica has seen the next-most growth at nearly 30 percent, followed by the island of Aruba at just under 25 percent compared to the summer of 2019. Providenciales and Montego Bay were followed by Aruba, which has seen nearly 25 percent summer growth since 2019.
"Despite increased competition, some destinations in the Caribbean are sustaining their growth and increasing the number of tourist arrivals as compared to levels seen before the pandemic," ForwardKeys said in its report.