News
A New All-Inclusive Caribbean Overwater Bungalow Resort 
By: Alexander Britell - August 25, 2022
Just a few years ago, overwater bungalow resorts in the Caribbean were a rarity.
Then Sandals entered the market with its overwater villas in Jamaica, ushering in a new "overwater age" in the Caribbean.
Sandals added more resorts with overwater bungalows, and more and more companies began doing the same — including the highly popular overwater bungalows at the Royalton Antigua (now part of Marriott's all-inclusive portfolio).
And now one of the region's top luxury players has entered the game.
There's a new all-inclusive overwater bungalow resort in one of the Caribbean's most sought-after destinations.
This is the Nayara Boca Bali, the first-ever Nayara resort on the Caribbean coast of Panama.
The adults-only resort has a collection of 16 overwater villas set off a private island in the stunning Bocas del Toro archipelago.
The resort is the product of a partnership between owner Dan Behm and Nayara, which has a collection of ultra-luxe eco-retreats in Costa Rica.
"We chose Nayara because of the ideal cultural fit and their proven ability to create extraordinary experiences for their guests," Behm said.
The resort is home to a pair of international restaurants with a "local twist," meaning dishes like fresh ceviche, Johnny cakes and Caribbean curry.
The villas area all inspired by Bali, with natural materials and beds wrapped in Javanese-style canopies; some feature saltwater pools and glass floor panels, gateways to the undersea world below.
This fall, the Nayara is opening its first Treehouse, with plans to add several more in late 2022 and 2023.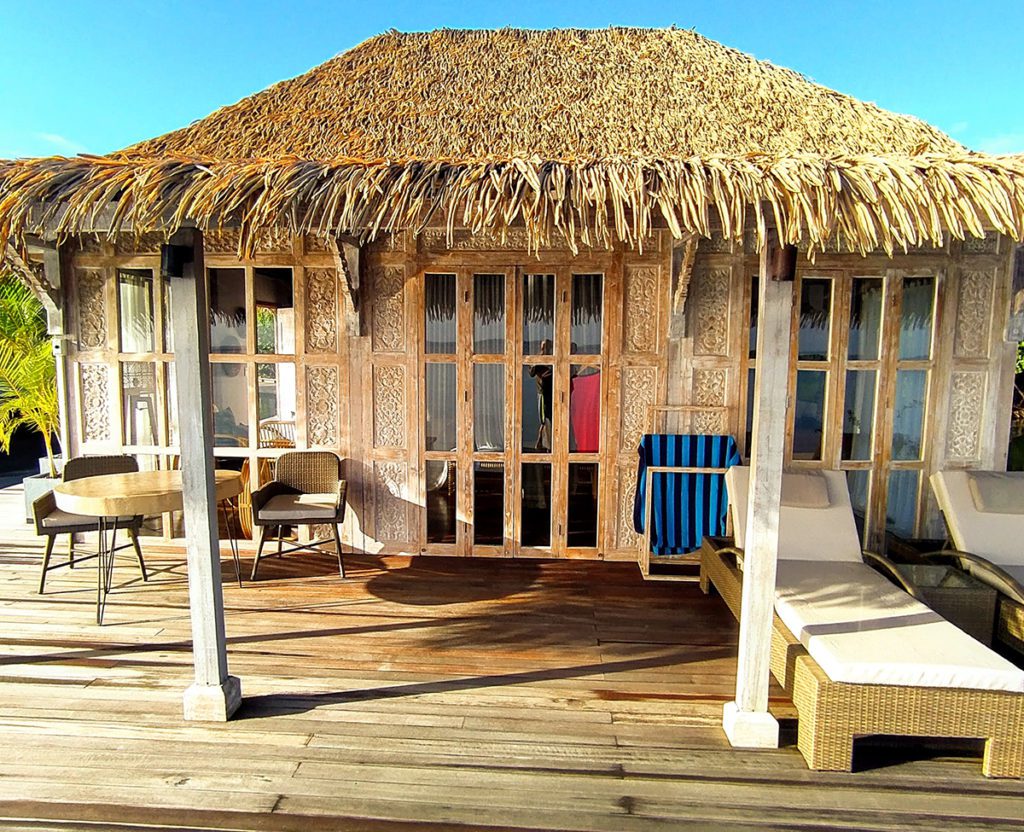 Some of those treehouse units will float as high as 40 feet off the ground, the property says.
The resort is also home to what it bills as the world's first "overwater beach," set on stilts and stretching 90 feet long.
The beach has a beach bar called Tipsy Bar and a series of stairs descending directly into the Caribbean Sea.
So how do you get there?
First fly into Panama's Tocumen International Airport, which features flights from major cities in the US, particularly Miami.
Then hop on a one-hour flight to Boca Airport and get on a hotel boat.
For more, visit Nayara Panama.