CJ Invest, News, Real Estate News
New Yorkers Are Flocking to This Caribbean Beach Town
By Joe Pike, Special Contributor to CJI
The "magic" of living in New York has taken a nasty turn due to COVID-19, and many residents are setting their sights on Puerto Rico's Dorado Beach, two top real estate experts recently told Caribbean Journal Invest (CJI).
"New York now is empty," said Michael Bahr, a broker with Puerto Rico Real Estate. "A lot of businesses are closed and that is why they seek to have contact with nature and with a friendlier community. They want to go back to the essence of life and good vibes."
Another group of interested investors are "the people who realize the danger of living in such a populated city and in the blink of an eye things can change," said Bahr.
Gerald Kleis Pasarell, a real estate broker with The Realty Group PR, said obviously the massive tax breaks that Puerto Rico offers is attracting New Yorkers initially, but also agreed with Bahr that a suffering New York economy is also playing a major factor.
"All of them respond because of the taxes," said Pasarell, "but most of them say because of the deteriorating quality of life in [New York]."
Bahr said investors typically tend to be millionaires who are "tired of being squeezed by the government with ever-higher taxes of up to more than 59 percent of their salary."
"Upon discovering that in Puerto Rico they can have their life as a millionaire, with white sand beaches, with friendly people who speak their language and who only have to pay four percent taxes, they have no other option, but to move to the island of enchantment – Puerto Rico," said Bahr.
"Of course, the main reason is tax savings but also as an improvement in quality of life," added Bahr. "Puerto Rico is paradise and [has] cool weather the whole year, 365 days."
But inventory on Dorado Beach seems to be getting more limited as the pandemic continues to inspire buyers to scoop up property now. However, it won't come at a cheap price, said Pasarell.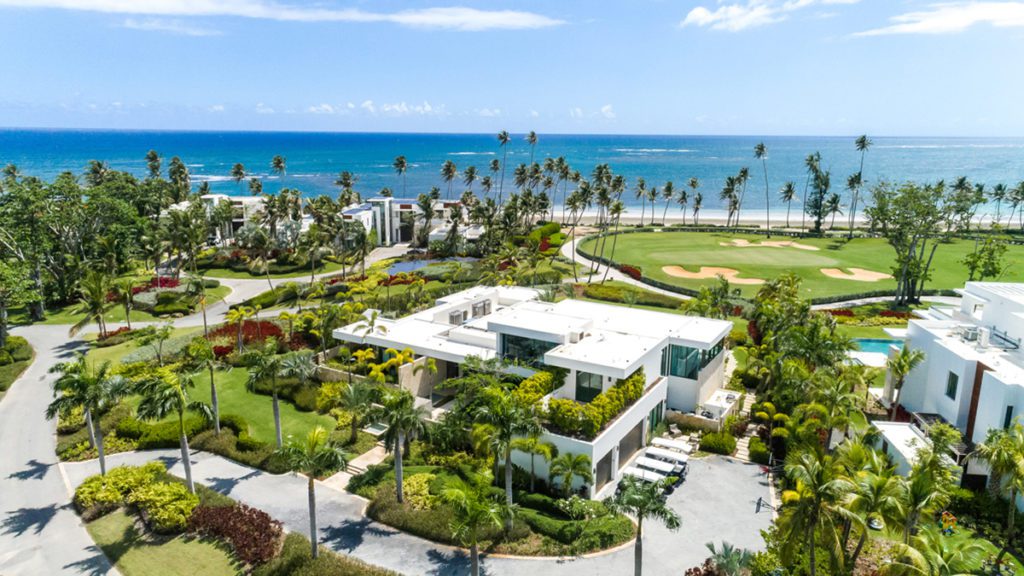 And the most sought-after property is no surprise – the popular Dorado Beach, a Ritz-Carlton Reserve, which offers both hotel rooms and private residences for ownership.
"[There is a] limited inventory of properties," Pasarell told CJI, noting that prices can range from roughly $2,000,000 to $20 million.
"A private community with luxury resort amenities and a spectacular beach" is why most New Yorkers are interested in Dorado Beach, a Ritz-Carlton Reserve, said Pasarell.
He said the property's effectiveness in following safety protocols are also helping to peak interest.
He said the COVID pandemic closure, as was the case with most Caribbean hotels, started in March, with some level of flexibility in June. Pasarell said Dorado Beach, a Ritz-Carlton Reserve followed strict protocols, "but residents probably were more liberal with their outdoor activities."
Ok, so aside from being millionaires, what are the other traits of a New Yorker dreaming of being Puerto Rico bound?
"The typical investor coming in from New York tends to be a trader, someone in the financial industry and others that have E-business," said Pasarell.
"On average, most are married or with partners," he continued. "Those that are married either have young kids or [sons and daughters that] are in college, so the age group varies from mid-30's to low 50's."
He also noted an investor tends to be self-employed and/or able to work remotely. Bahr's description of the New York investor was a bit more general.
"Those who can no longer [spend] one more winter [dreaming] of having a life in front of the ocean, but with the comforts that the life of a North American citizen offers," he said.
And for those on the fence, Pasarell wants buyers to know the process is actually a lot easier than most people think.
"The process to purchase is simple," he told CJI. "Recommend to request a title study for the property being purchased. Have a notary of your choice, ideally referred by someone, presenting all the documentation to the Property Registry and requesting a property inspection."