CJ Invest, News, Projects
A New Eco-Luxe Real Estate Project Is Coming to Tulum
By: Caribbean Journal Staff


The hip beach town of Tulum on the Caribbean coast of Mexico is getting a new eco-luxe real estate development, Caribbean Journal Invest has learned.

It's called Lúum Zama, and the gated community is the brainchild of the R4 Group, which is behind a number of projects in Tulum, including Sky Jungle, Nuuch, Templia, Puerta Azul and Kite Residences, among others.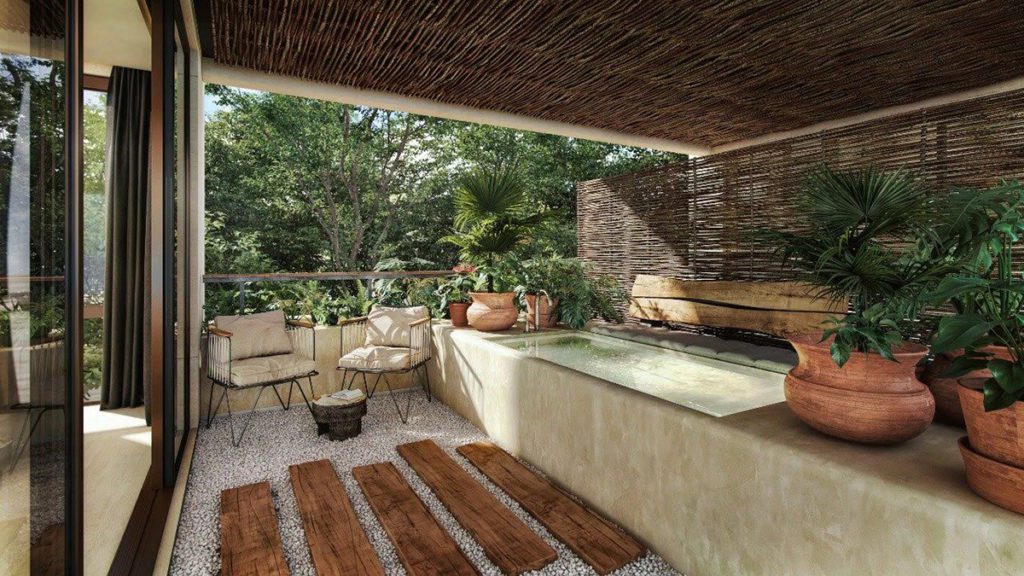 Lúum Zama is set in the Aldea Zama subdivision near the center of Tulum.
Amenities will include a yoga palapa, a spa, a clubhouse, a central swimming pool, an open-air gym, anture trails and an amphitheater, among others.
60 percent of the property will be set aside for the existing natural jungle, according to R4.
Studio Arquitectos is the design firm behind hte project, which will include townhone-style units with solar panels, private pools and gardens.
Realtor Franck Robert of Property Square LLC says the units range from $468,000.
For more, visit Lúum Zama.
— CJI