By Guy Britton
There's a nexus between impeccable service, thoughtful design and pure hospitality where you find the best kind of luxury.
It's the sort of luxury that manifests itself often in the tiniest of details, in the turndown service, in the Nespresso machine in your pool cabana.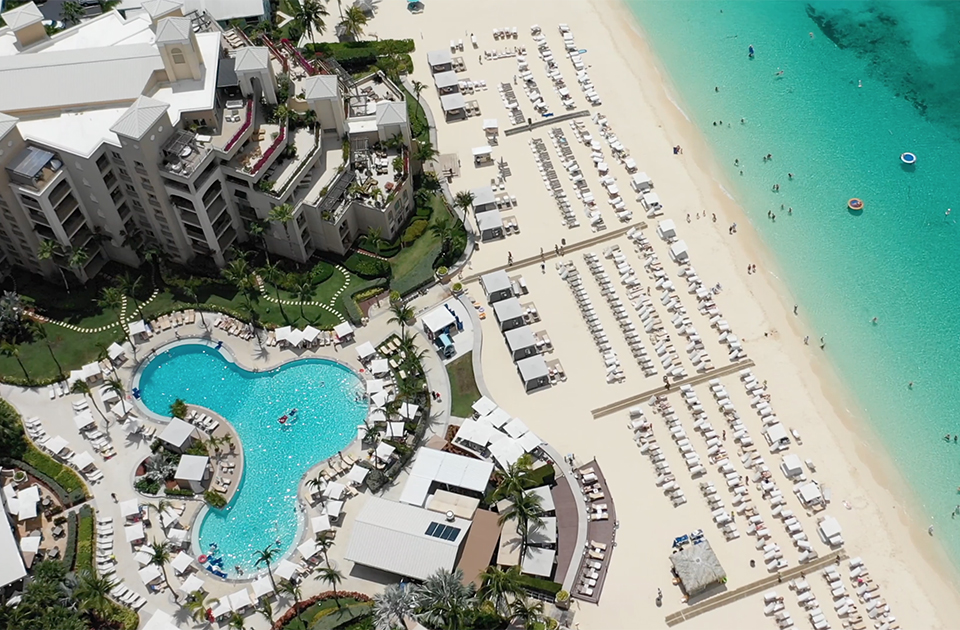 And it's pervasive at the Ritz-Carlton, Grand Cayman.
This has long been one of the Caribbean's greatest hotels, one that has long set the standard for world-class service.
And the longer you're here, the more you realize just how complete a resort this is.
For every kind of desire, for every kind of traveler, there is the perfect vacation, from the world's most beautiful nine-hole golf course to an unmatched kids' program to a remarkably broad collection of restaurants that range from the superb steakhouse Seven to the ethereal Blue by Eric Ripert.
And it doesn't matter whether you're here with your significant other, or your kids, or your whole family — the vacation is tailored for you, whether you're sipping champagne at sunset in the ocean or honing your tennis game.
This 365-room resort is a property that stretches from one side of Grand Cayman to the other, filling every square foot with luxury, with a magnificent spa, with plush rooms and, most importantly, a pristine perch on the wonderful Seven Mile Beach.
But it all comes back to that service, the sort of endlessly passionate effort that means you're never left waiting or wanting or feeling that a need is unmet.
This is an exemplar for Caribbean hotels, a complete hotel that makes luxury seem effortless.
And that is no small detail.
For more, visit the Ritz-Carlton Grand Cayman.
— CJ